Bio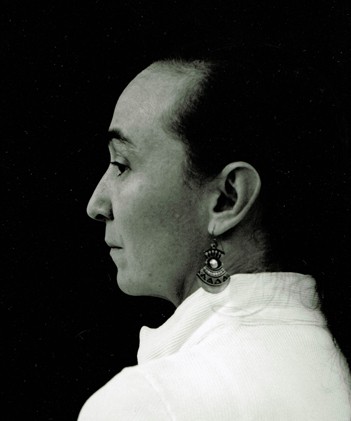 Biography 2023
Born in Mexico, Arielle Masson grew up in Brussels, Belgium, where she studied drawing at Ecole des Arts Visuels d'Uccle. She went on to study in Paris to complete a Master of Literature and Postgraduate studies in Linguistics at La Sorbonne.
After moving to Houston, Texas, in 1986, she studied Fine Arts/Painting at the University of Houston, receiving a Master of Fine Arts in 1990.
She was awarded the Core Program Fellowship from The Glassell School of Art, Museum of Fine Arts Houston. She has been granted multiple awards, including the Creative Artist Grant Award from the Cultural Arts Council of Houston, and The Nancy B. Negley Artists Residency Program, at the Dora Maar House, Menerbes, France.
She has extensively exhibited in Museums and Galleries throughout Texas, France, and Mexico, including group and solo exhibitions at the Museum of Anthropology of Xalapa, Veracruz, Mexico, at the Contemporary Art Gallery, Houston Baptist University, and the Mobile Museum of Art in Mobile, Alabama.
Her studio practice includes all painting media as well as wall installations. She has specialized in fabricating and using egg tempera and gouache paint.
In addition, she has extended her activities to design several major public art pieces for the City of Houston, and the Metro Light Transit of Houston, applying new industrial materials like laminated glass, Lithocrete, and Lithomosaic.
Her extensive training in Kundalini Yoga and Meditation is essential to her creative process, which sustains the holistic viewpoint that inspires her art.
In addition, this approach has nourished her extensive work as an educator in Houston's major Museums, the CAM, and Blaffer Art Museum, as a gallery artist, as well as the Texas Institute for the Arts in Education, The Harris County Juvenile Probation Department, and more.
She currently teaches Painting and Drawing at the Glassell School of Art, Museum of Fine Arts Houston, in partnership with the University of St. Thomas Houston.
She is the founder and mentor of an emerging artist collective called Latin American Women Artists of Houston or LAWAH (www.lawah.net), whose members come from 8 different Latin American countries: Argentina, Colombia, Ecuador, El Salvador, Guatemala, Mexico, Peru, and Venezuela. This collective of Latina women joined together to amplify their networks, advance in their artistic careers, create a like-minded supportive community, and share their experiences as immigrants, inspiring and empowering Hispanic/Latino communities through visual art, narratives, and innovative workshops.